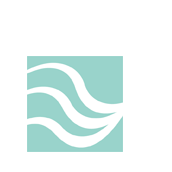 Find a Provider
The Southcoast Health Plan is designed to offer broad access to quality health care at an affordable price. In an effort to maintain this balance of affordability and access to quality care, the Southcoast Health Plan network covers Steward Health Care System affiliated physicians in Tier 3 and Steward facilities are not covered. Services such as lab, radiology imaging and rehabilitation that are performed by a Steward provider or at a Steward facility are not covered. For a listing of Steward practices and facilities, click the 
Additional SHP Info button below. Emergency care at a Steward facility is covered at a Tier 2 level.
Select a PCP
If you do not have a PCP on record, you may call 508-973-2222 between the hours of 8 a.m. and 6 p.m., Monday through Friday, to select a PCP.
We have a dedicated team of referral specialists who are trained to support you in finding a local physician who is accepting patients. Our specialists will also assist you with transferring your records and making your first appointment with your new physician. We are working closely with the Southcoast Physicians Network to ensure you receive a timely appointment so that you may start to establish a relationship with your new physician.
You also may elect a PCP online by clicking the Find a Provider button above. Please be sure to check your physician's practice affiliation and confirm they are accepting new patients before before making your PCP election online.